Banks Maintaining Attractive Interest Rates on Deposits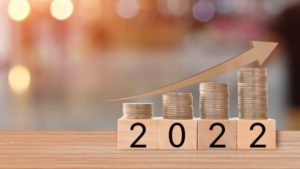 Despite keeping the rates at the current level, banks offer rather appealing interest rates on deposits. In some institutions, you can count on as much as 8% profit. Experts predict whether there is a chance for even more.
HRE Investments analysts point out that although in November the Monetary Policy Council once again decided to keep interest rates at the current level, banks unexpectedly improved the offer of deposits and savings accounts. It's noteworthy that the average interest rate on the best promotional products increased by 0.5 points within a month.
In some banks, you can count on up to 8% profit, although it is most often associated with additional requirements. The best deposit offers are usually short-termed and apply to predetermined maximum amounts.
The list prepared by HRE Investments shows that the most favorable interest rate (8.2 percent for 12 months) is offered by mBank. However, this offer applies only to those who open an account with the institution.
According to experts, this is unlikely due to the reserve of the MPC when it comes to interest rate hikes. – An argument for restraint in further increasing interest rates on deposits is also the restraint of the Monetary Policy Council when it comes to interest rates. If we look at the average interest rate on annual deposits and the level of the basic interest rate in Poland, it's obvious that these values ​​tend to go hand in hand.
Consulting services
PZC provides all the services that foreign company or individual businessmen need when doing business in Poland. If you want to learn more about the given service click on it to see the detailed description.
Read more