European Recession Signs Intensify as Euro Weakens Amid PMI Data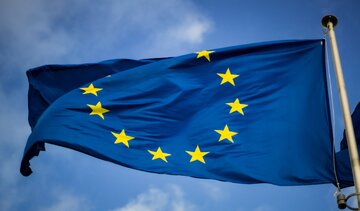 Amidst growing concerns of an impending recession in Europe, the latest Purchasing Managers' Index (PMI) results for both the services and industrial sectors have sent shockwaves through the financial markets. These results, released yesterday, point to an economic downturn in the Eurozone, in stark contrast to more positive data from the United States.
The PMI data for the Eurozone's services sector, a crucial economic indicator, plummeted in October to 47.8 points. This represents a 0.9-point drop from the previous month and falls below market expectations, which had predicted a figure of 48.7 points. Significantly, this marks the third consecutive month that the index has dipped below the critical threshold of 50 points. The manufacturing sector fared no better, with a dismal PMI of 43.0, offering little hope for an imminent economic turnaround.
The Eurozone's descent into recession is no longer limited to specific regions, such as Germany, which previously suffered from high energy prices during the first half of 2022-2023. The primary culprit for the current economic malaise appears to be the European Central Bank's (ECB) aggressive monetary tightening, which has seen interest rates increase by a total of 450 basis points.
Adding to these concerns, the prospects of economic stimulation through exports look bleak, given that not only the ECB but also other central banks have raised interest rates significantly, thereby reducing demand. The situation is further compounded by weakening demand from China, a crucial trading partner for Europe.
With the Eurozone facing the prospect of a recession, the forthcoming release of third-quarter GDP data, expected next week, paints a gloomy picture, with predictions of a 0.1% decline compared to the previous quarter.
Yesterday's data has cast doubt on the likelihood of further rate hikes in Europe. European Central Bank President Christine Lagarde recently emphasized decreasing inflation, a fact that could prompt a pause in monetary policy tightening. Such a move might further weaken the euro, which has already depreciated in response to the recent data. If the ECB signals an end to its tightening cycle, the euro could face even more downward pressure.
Nonetheless, technical analysis still points to a potential upside in the EUR/USD exchange rate, with an inverted head and shoulders formation suggesting the possibility of a substantial upward correction. While these technical signals offer a glimmer of hope, the overall economic landscape in Europe remains clouded by the specter of a deepening recession.
Consulting services
PZC provides all the services that foreign company or individual businessmen need when doing business in Poland. If you want to learn more about the given service click on it to see the detailed description.
Read more