The Bank of England Raising Rates Highest in 33 Years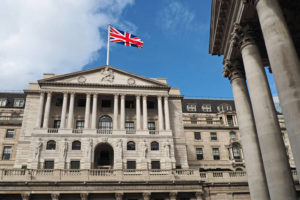 The Bank of England raised its interest rate from 2.25% to 3%. Thus, the interest rates in Great Britain are the highest since 2008. Thursday's rate hike is the eighth in a row, but for the first time in 33 years, the British central bank has decided to raise interest rates by as much as 75 basis points.
According to the British central bank, the UK economy may already be in recession, with GDP falling by 0.75% in the third quarter. The recession is expected to last for two years, making it the longest, predicted by the Bank of England, since data began to be collected on the subject.
Also according to the bank Great Britain will face an increase in unemployment, which at its peak is expected to reach 6.5%, which is almost twice as much as now and the highest level since the global crisis of the first decade of the 21st century.
A meeting of the Monetary Policy Council of BPN is scheduled for Wednesday, November 9. In October, the MPC decided to keep interest rates at the current level. However, the flash reading of October inflation showed that the rise in prices is not over yet.
Compared to the previous month, the prices of consumer goods and services increased by 1.8%, the Central Statistical Office also reported. The market consensus was 18% on an annual basis.
"Prices of consumer goods and services increased by 17.9% in October 2022, compared to the same month last year and compared to the previous month they increased by 1.8% (price index 101.8)," the press release states.
Consulting services
PZC provides all the services that foreign company or individual businessmen need when doing business in Poland. If you want to learn more about the given service click on it to see the detailed description.
Read more