Zero VAT on Food – Decision by the Minister of Finance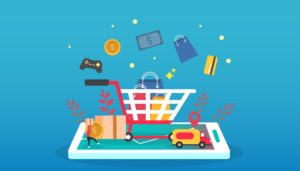 Finance Minister Magdalena Rzeczkowska signed a regulation extending the maintenance of the "zero" VAT rate on food, the Ministry of Finance announced on Saturday.
Nowadays, the rate will remain applicable to basic food products, such as fruit, vegetables, meat, dairy and cereal products. At the same time, they focus the activities on the price of energy and its carriers as well as the price of gas. There will be a constant monitoring on the situation and reacting to external shocks, noted the Minister of Finance Magdalena Rzeczkowska.
The regulation also provides for a reduction to 8% on fertilizer products, which before the introduction of the anti-inflation shield were taxed at 21%. This reduction will be valid for 2 years.
In addition, the regulation maintains the rate of 0%. VAT for supplies of goods and free provision of services for purposes related to helping victims of the effects of hostilities on the territory of Ukraine.
The regulation is to enter into force on 1 January 2023.
This case was discussed in the Sejm by Deputy Minister of Finance Artur Soboń. The Ministry of Finance assumes the possibility of continuing the zero VAT rate on food after the first half of 2023.
As stated in the regulatory impact assessment for the draft amendment to the regulation on goods and services for which the VAT rate is reduced and the conditions for applying reduced rates, the reduction of the VAT rate on food products is a total cost for the state budget of PLN 9.4 billion PLN.
Consulting services
PZC provides all the services that foreign company or individual businessmen need when doing business in Poland. If you want to learn more about the given service click on it to see the detailed description.
Read more